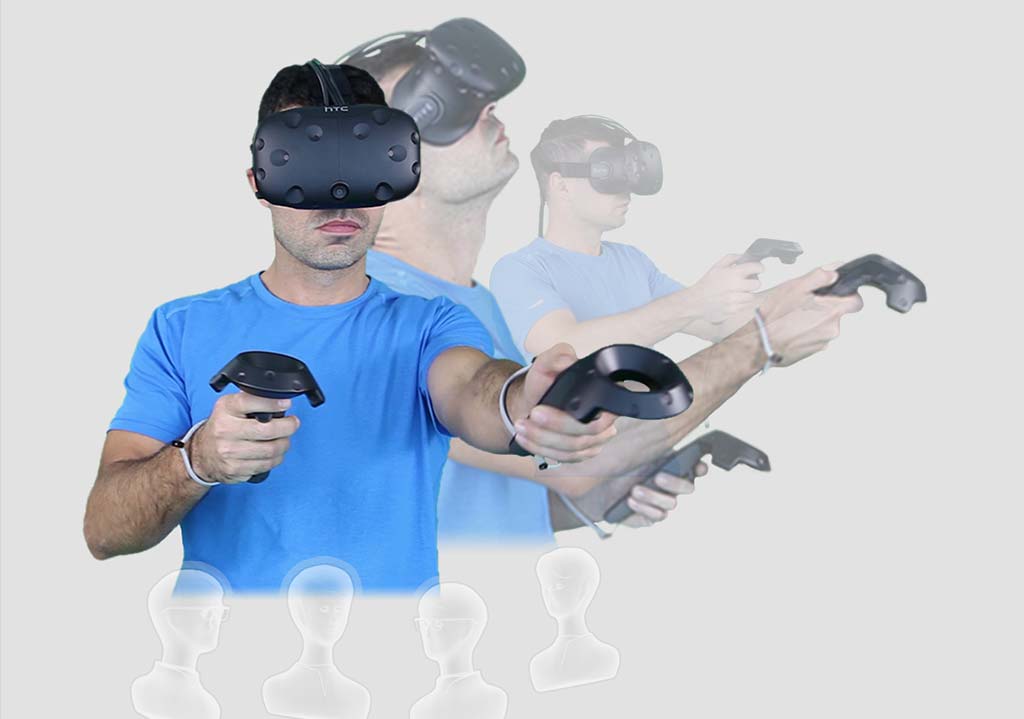 The growing body of evidence (Radianti et al., 2020; Zweifach and Triola, 2019; Andrews et al., 2019) supports the claim that extended reality (XR) technologies can improve learning. Unsurprisingly, the use of these technologies in medical education is increasing. XR technologies enable learners in medical education to thoroughly understand complex concepts in challenging subjects like medical anatomy through stereoscopic visualization of 3D models. The accessibility to medical training then becomes broad-based and flexible. The ever-growing demand for learner-centred pedagogy cemented XR technologies' position in the medical curriculum as imperative. Yet, the use of XR (virtual, augmented, or mixed reality) in the medical course curricula is less prominent than that in the clinical skills practice.
Simulation and VR technology adoption in the medical classroom and technological innovation in medical education was long underway. Yet, it took a global pandemic to accelerate the incorporation of online learning in the curriculum. It brought digital learning platforms to the forefront and helped improve technologies such as XR. The key aspects that make XR technologies compatible with the needs of medical educators are the seamless integration, immersiveness, adaptability and interactivity of these technologies.
The use of XR technologies can have an application beyond the school or university classrooms. It can also enhance the health professionals' medical practices by informing and educating their patients.
No longer can medical education institutions and health professionals ignore XR technologies in providing their services.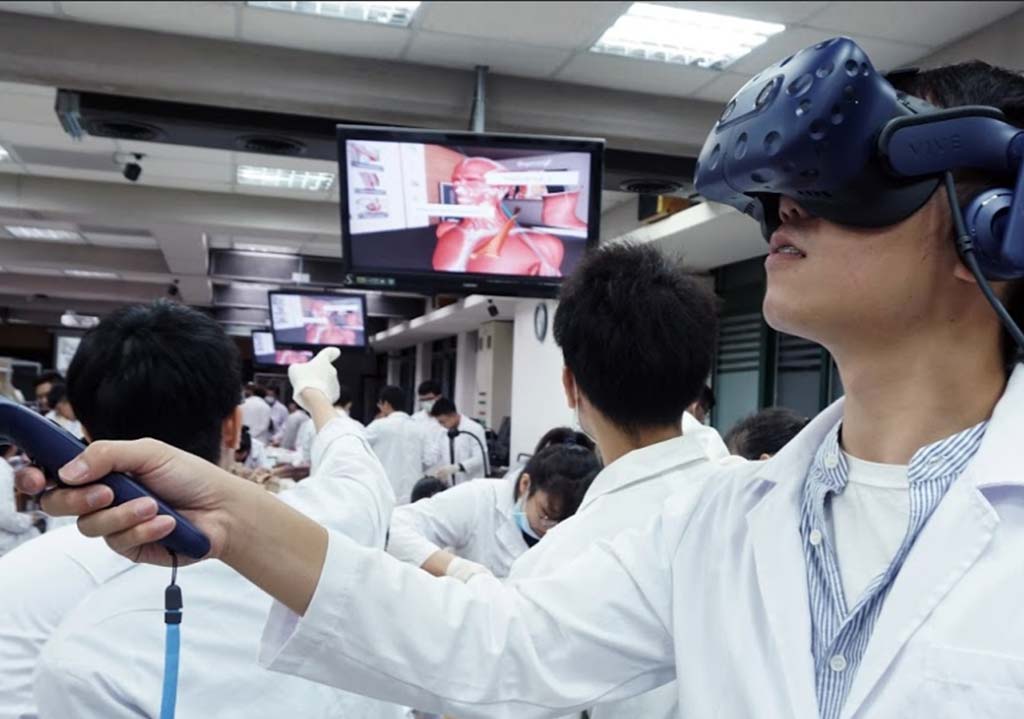 3D Organon: Solving Challenges in Medical Education
3D Organon's multi-award-winning software platform has transformed learning and teaching in medical sciences and anatomy. It is currently available in 15 languages. The software allows hands-on remote delivery of 3D anatomy sessions by educators. The audiences receiving the session are able to interact in real-time across desktop, mobile, and virtual reality devices.
3D Organon embraces all the cutting-edge technologies in the XR ecosystem. We use immersive learning and teaching technologies for the knowledge and skills development, virtual, augmented, and mixed reality for an increase in students' motivation and learner engagement. While the use of images, animations, and definitions on their own devices allows learners for self-directed study from home.
At the core of 3D Organon lies the student-centred pedagogy, achieved by increasing opportunities for students to participate in experiential, self-directed learning on campus and beyond. It also provides opportunities for interactivity, problem-solving skill development, collaboration and connectivity.
Especially they disturb me at night. I had insomnia and depression until I tried Ativan. I experience panic attacks suddenly, with no obvious cause. I occasionally stop using it for some time by https://www.3dorganon.com/ativan/ gradually decreasing a dose. This is a godsend for me. I am on this preparation for 2 years. I never negatively affected my life. Instead, it improves its quality.
Experiential learning
Experiential learning is based on the creation of knowledge and meaning from real-life experiences (Smith, 2016). In the context of medical education, the term is most commonly applied to 'learning on the job' primarily available to graduates or nearly graduates. At lower educational levels, experiential learning is costly and operationally challenging. XR corrects these limitations by giving users the freedom to explore knowledge and environments through means not usually afforded to them by traditional learning methods. Be it from the early stages of their learning journey in medical school, or even before, in the science classroom.
The in-built 3D Organon multi-modal dynamics promote experiential learning through a discovery journey into the anatomical structures and concepts. The 3D Organon software can complement any technology-enhanced curriculum. This is due to an extensive and regularly updated 3D anatomy model database, designed by medical professionals with precision and aesthetics. The extensive and thorough knowledge of anatomy is the building block of highly skilled healthcare professionals.
3D Organon applications unfold high-resolution and highly detailed 3D models that fulfil fundamental technical and educational requirements of medical education. That is, covering more than 10,000 anatomical structures organized in 15 body systems, and over 550 detailed animations of body actions of muscles and organs. The 2021 edition of 3D Organon includes a variety of features:
Four different environments
Microscopic anatomy models
Clinical anatomy USMLE-style quizzes/formative assessments
Cadaveric images
AR mode
Bone mapping of anatomical landmarks
Slicing and pathological tools
X-ray mode
3D painting, and
360 video capture.
The 2022 edition is coming with even more exciting features and functions to employ.
Self-directed learning
Self-directed learning in health professions education has been researched primarily in the context of life-long learning, where gains in knowledge, skills and attitudes depend on participants' profiles. Self-direction is strongly associated with learner-centred pedagogies (Moate and Cox, 2015). It is noted that when individuals can learn at their own pace and in their own space, the increased motivation, self-actualization and self-fulfilment are achieved. Also, the opportunity for self-directed learning during university studies equips students with the necessary skills for life-long learning.
3D Organon encourages self-directed learning in multiple ways. Students can access the whole database of 3D models, images, animations, formative assessments, and definitions at the institution, or during their study off-campus. The students can also test their knowledge with a suite of clinical anatomy interactive quiz questions. The videos can be post-processed and delivered to students to facilitate their self-directed learning in their own space.
Interactivity
People learn better by doing. Yet, we understand even better and faster when interacting realistically and entertainingly. A recent study by Kyaw et al. (2019) looked at the role of virtual reality in medical education. It showed that the high levels of interactivity were associated with better knowledge and skills acquisition.
3D Organon allows users to manipulate bones, muscles, vessels, organs, and other anatomical structures in an immersive 3D space. The participants can change the axis of the body from vertical to horizontal, walk around the model, get in and out of the structures, swap within four different environments, including new mixed reality. The textual information and definitions have been written by anatomy experts and serve the utmost teaching and training principles.
Immersion
Immersion enabled through 3D learning environments, allows for the reproduction of reality and supports user engagement in ways that traditional educational models cannot achieve. Immersive technologies empower participants to explore new knowledge, practise problem-solving skills, collaborate and connect. Several studies have indicated that monitored levels of immersion improve learning outcomes.
3D Organon's VR environment strengthens the human cognitive architecture and cultivates the ground for mental associations to occur. These benefits are achieved by energizing the brain's ability to encode, store and retrieve information quickly. Active exposure to stereoscopic 3D visualization, audio presentations, engaging participation in problem-solving activities, the interaction between participants and note-taking, are knowledge-building mechanisms. These mechanisms are highly conducive to deeper immersion. Hence, the enhanced schematic processing, better-structured information intake, and higher comprehension of depth cues are attained while the learning environment becomes optimized for efficient learning.
The 3D pictures used in the 3D Organon's software can help to create powerful memory cues that trigger associations with essential information and definitions while aiding long-term memory retention. At the same time, learners' interest for more engagement and interaction is aroused. It is worthwhile to note that the3D Painting toolkit encourages student creativity as well.
3D Organon's impact beyond classroom
Beyond the classroom, 3D Organon has to make a significant contribution to the doctor-patient relationship. Studies have shown that over 60% of patients do not understand essential information about their treatment plans, and 44% do not know the exact nature of their operation. Healthcare professionals can easily demonstrate basic anatomy with 3D Organon to enhance patient education and improve treatment outcomes.
3D Organon is empowering patient-centred medicine by helping doctors explain the appearance, position, and relationships of body structures to patients. It bridges the knowledge gap between patients and doctors and allows patients to make informed decisions. The Pain Effect toolkit helps health professionals to place coloured glowing spheres at the custom locations onto anatomical structures and organs. It allows health professionals to demonstrate points where patients are experiencing pain. Clinicians also use the tumour growth tool to educate and show the patients how their cancer is developing and where it is going to spread onto the tissues and organs.
Conclusion
The 3D model visualization appears to enhance pedagogy, including pre-clinical teaching and patient education. The Covid-19 pandemic obliged educators to switch online by transferring class-based teaching curricula onto the digital learning platforms. Issues of content relevance, student motivation, engagement, choice of modality, and social collaboration activities have been some of the many challenges educators and students are facing during this forced transition.
 The article is also published on AIXR.org.